Australian made knitwear.
Our family is proud to bring you an eclectic range of locally produced knitwear. We pride ourselves on knitting  the finest Australian wools in our little factory in the heart of East Brunswick.
Read more
Our family has been knitting in Brunswick for half a century now and we're not about to stop. Like a  good family recipe, our knits are constantly being tweaked and perfected. The finest ingredients are selected from all over Australia, as we constantly scour the lands for beautiful wools. Our bounty includes everything from Lambswool, Extra fine Merino and Angora to name a few. Every great recipe warrants the best tools, we have an amazing collection of knitting machinery, enough to document the last century of knitted history.....
Learn more about us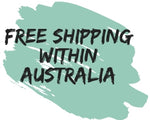 Collections
#ottoandspike Lookbook
Get Inspired by OTTO & SPIKE style. Tag your look with #ottoandspike for the chance to be featured and rewarded.
Share with us
Our customers love us
"Amazing online service. I asked for it to be delivered within the next 8 days and it arrived by express post the next day. That's impressive. I love finding good pressies and I won't even be late this time."
Jaclyn Alway
"I am in love with this brand. The scarfs are so soft and cozy. The fact that they are ethically made and a local company is also fabulous."
Crystal Yeager
"Otto & Spike products are the warmest winter accessories that I own. I have been buying from O & S for many years, for myself, friends & family. I LOVE the ethos of this company and I LOVE the machinery, methods, colours & patterns used throughout the range.
Lyndall Wishart
CONCEPT STORE
324 Victoria Street
Brunswick Vic 3056
Monday 11am - 4pm
Tuesday 11am - 4pm
Wednesday 11am - 4pm
Thursday 11am - 4pm
Friday 11am - 4pm
Saturday 11am - 4pm
Sunday - CLOSED